Whether you're a copywriter or a small business owner…
You know you need to write stronger sales copy…
But you DON'T want to sound like a pushy or overly-salesy marketer.
This is a huge issue for small business owners.
You know the success of your marketing depends on establishing a high level of trust.
But you can't build trust by sounding like a slick salesperson.
That's why you need to write your sales copy in a more open, honest and transparent way.
You need to be more conversational… using simple, everyday language.
This is true whether you're writing for Web 2 or Web 3.
Your own voice. At its most persuasive.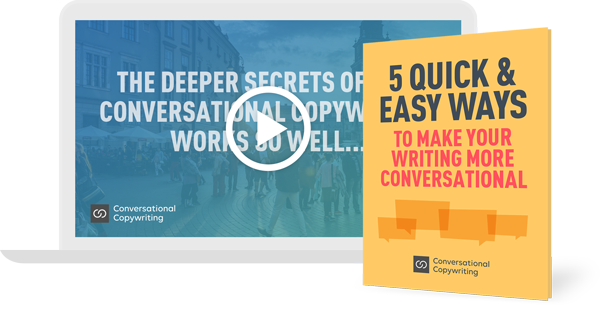 If honesty, clarity and transparency in marketing are important to you… you're going to love conversational copywriting.
Get started with this FREE Guide, plus 3 Instructional Videos.
The FREE Guide shows you 5 simple ways to make your marketing copy more conversational, work harder and deliver better results.
The 3 Videos explain why conversational copywriting works so well, and how to find and develop your conversational voice.
Sign up, confirm your subscription, and we'll get you started…
Talking about conversational selling with...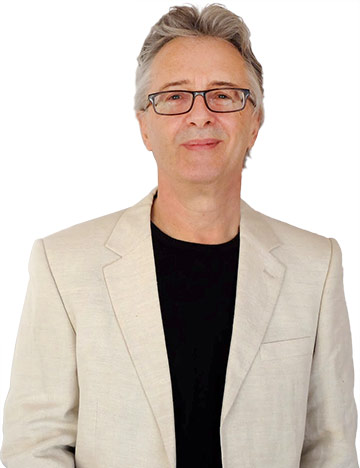 My name is Nick Usborne
I'm a professional copywriter, but don't much like the hype and high-pressure trickery you find in so much online marketing.
If like me, you believe we can rise above that manipulative approach, and you favor a more transparent and ethical approach to selling, I think you're going to love Conversational Copywriting.
Conversational Copywriting is a powerful way to market your products and services without compromising your reputation, or the integrity of your personal brand.
It really is the no-hype, high-engagement, trust-building way to sell online.
If that sounds like a good fit for you… please join me on this journey!