Kind words from students and alumni of the Conversational Copywriting course.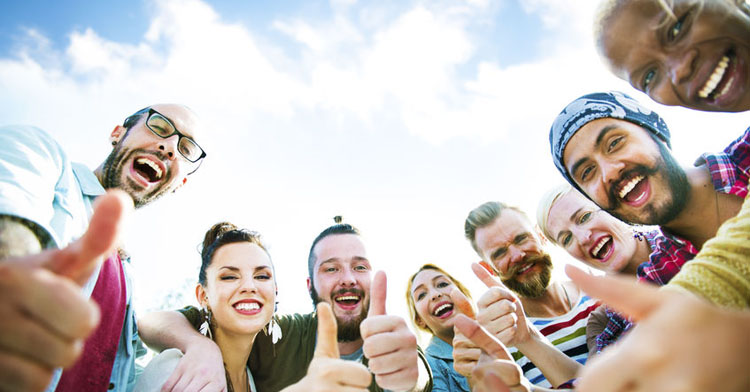 "Conversational Copywriting has been a treat. Lectures are short, easy to digest, and perfectly paced. Assignments can be done more than once. Wonderful to know that if there are updates or additions to the course, I will have access to those in the future."  Nannette O'Donnell
"I like helping my customers. And whether it's for sales or customer service opportunities, I find that writing to them in a casual, conversational, and friendly way helps them feel welcome. And at the very heart of it, doesn't everyone just want to feel welcome? Thank you for the great course!"   Susan Allan
"Great course. My first exposure to learning copywriting. I have taken many online courses. Some quite expensive. This has been by far the most effective course per time invested. The concepts are clear and very informative. What stood the course apart are the exercises at each step to help you internalize the info and learn how to master it. Your feedback has been very helpful and encouraging." Yakov Pesah
"Last night, as I drove home on the 101 (in LA) I landed on a podcast "Copy That Pops" and the host interviewed Nick. Half way through the show, I pulled off the road and signed up for his course. It was so dark on the access road, I kept thinking, "Isn't this how people get murdered?""  Pamela Chollet
"I work in a small sales team for a bank. I was telling them about what I had learned on your course. And the one thing that amazed us all was just how often and how loudly we were "shouting" at our clients. And I mean really shouting. We didn't realize this. The big aha moment was when they realized how conversational writing really shortens the distance between the salesman and the client. Oh, man the lights went on big time." Peter Bybee
"Conversational copywriting is a game changer! I now use a conversational style in all my written communication. I find it to be more entertaining, engaging and effective. It's perfect for online copy, content marketing and even SEO. Plus, it's much more fun to write!" Steve Sonn
"Conversational Copywriting has really made me stop and think. Nick's course has challenged me to explore this important new way to write copy, which feels very much like the future of copywriting. Now I've switched on my Conversational Copywriting mindset, it's staying switched on." Jo Beale, freelance copywriter
"Old school, noisy copywriting is something we all need to move on from to engage with our audience and stop boring them. Nick has transformed the way I view copywriting, and he can do the same for you". Danielle Chambers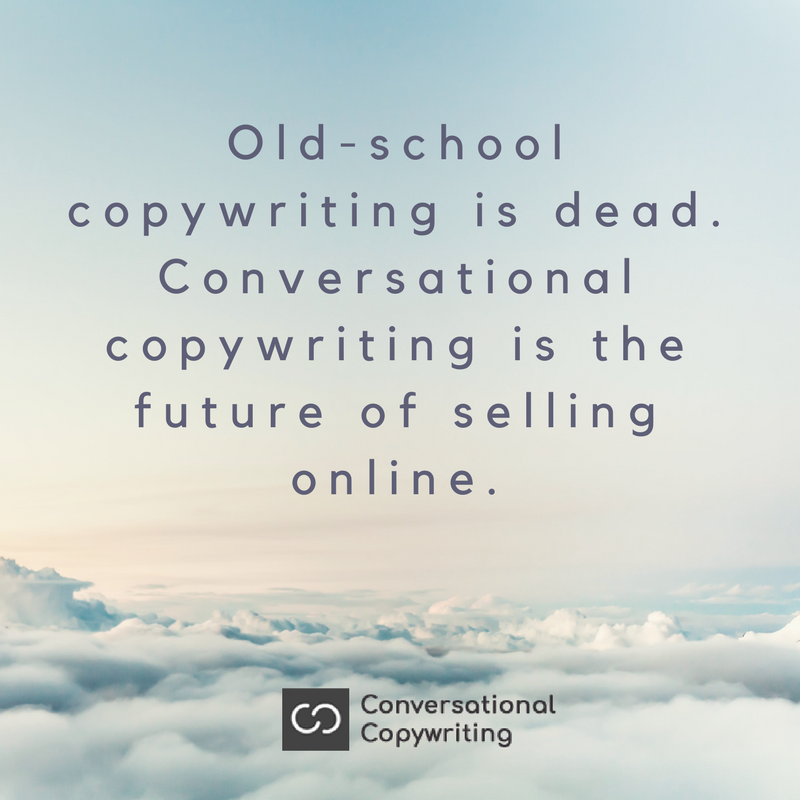 "Conversational Copywriting has changed more than the way I write copy. Nick's training has made a positive change in the way I do business. Now, with Nick's help, my writing is aimed at intimately connecting with my audience. Ultimately, I've learned to engage my readers, so they're eager to know, like, and trust my brand." John Makohen
Conversational copywriting doesn't just happen. It's a craft you can learn by taking the Conversational Copywriting course…
"Before this course, I felt that copywriting sounded fake and was leery about using it. But your course has shown that copywriting can feel authentic and natural. Thank you for creating this course. It's worth a lot more than you charge." Nancy Gettridge
"I totally agree with your approach to closing the sale.  Having been in the ad agency business for 30 years, I grew to greatly dislike (hate?) advertisers who shouted at and pushed consumers to close a sale.  It was, and is, so offensive and short-sighted.  I for one, really appreciated your approach of not pushing, but urging me to sign up for your course.  It worked!" Bob Wassom
"As a more-years-than-I-care-to-admit, direct-response copywriter — I am realizing how deeply the one-way discourse has been ingrained in my brain. This is a serious exercise in an old dog learning new tricks!" Kammy Thurman
"Looking for a copywriting course? So was I, and I was recommended this one. By the end, I looked at the field of marketing in a new way. A more natural way. What I mean is, a conversational way. Before this course, I was a complete beginner in copywriting. Now, I honestly feel as ready to write for someone, as a seasoned copywriter might. It's a great course, and requires no experience. It could change your whole outlook on copywriting." Evan Dorshorst
"Nick's Conversational Copywriting course lessons are accessible, logical, and IMMEDIATELY USEFUL. I completed the full course in one sitting because I was so curious to discover the next lesson, do the corresponding homework assignment, and read Nick's personal and prompt feedback! Yep, Nick reads every homework assignment submitted. What's most impressive about Nick's course? No grand promises of earning an instant six-figure income. No mega hype about becoming the world's greatest freelance copywriter. If you're open to a simple, direct, and practical copywriting course with actual instructor feedback, register now." Jennifer Elin Cole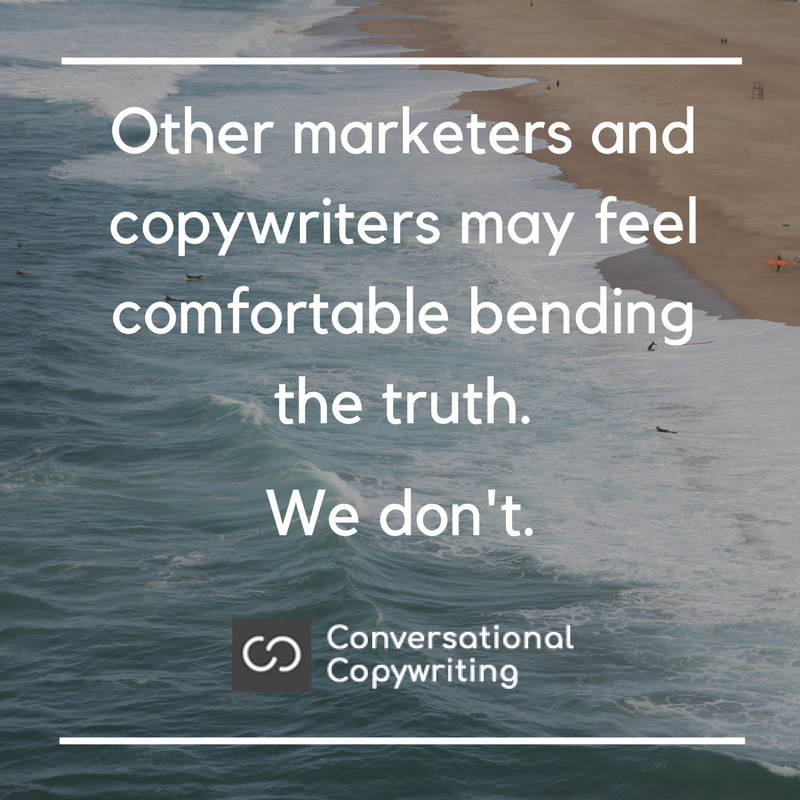 "I just completed your Conversational Copywriting Course, and had to send you a note to say how much I enjoyed it. The sessions are short and sweet, so there's no overload. I had time in between to think about each lesson, and do the homework you gave. And yes, I actually did the homework!" Deirdre Feeney
"I believe this course is for everyone, whether they're in marketing or not. It helps break down the barriers of communication between people – whether it's web copy or just every day email. (I've noticed my emails have taken on a more conversational tone too since I took this course.) It shows you how to get to the heart of a message in an open and concise way."  Susan Allan
"Having a group like this with the opportunity to engage in 'conversations' with both you and the other students, shifts this course in a significant way from 'information' to 'education." This is a massive difference and adds tremendous value. Thank you Nick!" Jim Wright
"Nick presents a "homework" assignment at the end of several of the lectures. The beauty of this is that Nick personally reads and comments on your submission. You can then fix it and resubmit. How often do you get that from an on-line course?" David Crellen
"I've seen an immediate difference in using the conversational copywriting in my emails…faster responses from clients and more "yes" answers. I'm applying it to B2B technical writing too…Thanks, Nick!" Cindy Reed
For professional-grade training in the craft of Conversational Copywriting, take the course…
"Nick showed me how the big, wide wonderful world of the web turned traditional marketing strategies upside down and opened the door to conversational copywriting. Gone are the days of one-way shouting. The human element of doing business is now key." Judith Blaeske
"By nature, I'm not the pushy, hype-y, manipulative salesperson type. I like the genuine, honest and friendship forming kind of two-way copywriting that conversational copywriting conveys." Sheila Koester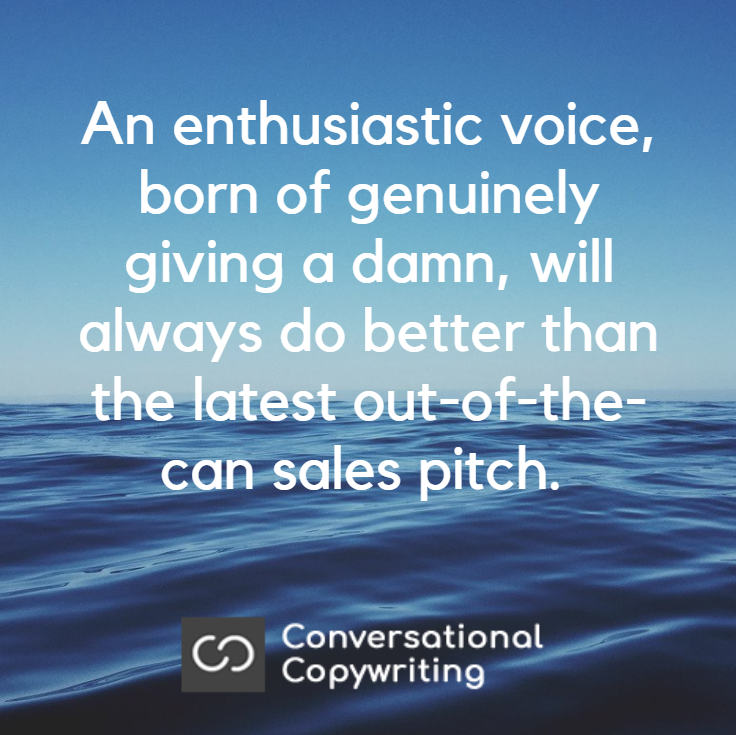 "The internet is becoming much more conversational, but old advertising isn't. Nick's insight, examples, and (optional but you should still do it) homework is about making copywriting catch up with the times. People want to be spoken with, not at. This course teaches people like me, with no prior marketing experience, how to start off properly." Matt Hubbell
"This course convinced me that conversational copywriting really is the future of online copywriting. Usborne takes great pains to explain exactly why and how conversational copywriting differs from traditional sales-heavy, hype filled copywriting that feels dishonest and manipulative. And armed with that insight I now see how I can apply that insight to my own work." Richard Lacey
"This course has given me so much to think about. My head is exploding. I can't wait to start experimenting with a more conversational style in my copywriting." Derek Etherton
"The progression tempo that Nick uses is easy to follow and keep up with. His articulation and engagement style is easy to understand which also allows time for reflection and ingestion. As I am a visual learner, I also like his use of photo templates to help things stick. I also like how he repeats things before moving on." Marcos Cruz
"Loved this course. The content is relevant and easy to follow. Presented in a way that makes it easy to apply to every day use." Sarah Byrne
"I think his thoughts are absolutely correct and I have noticed from a recent client I had, they have the same ideas that Nick is stating with conversational copywriting." Sabrina Llorance
"Really great course, Nick. I too prefer the conversational style of copywriting, both as a copywriter and as a consumer of marketing messages. I have always veered more in that direction in my corporate life, and have always gotten good feedback on my emails (weird thing to be complimented on!) Thanks again for another great course!" Carol H.
Conversational copywriting doesn't just happen. It's a craft people learn by taking the Conversational Copywriting course…