3 Success stories about how conversational copywriting has delivered transformative results for writers and business.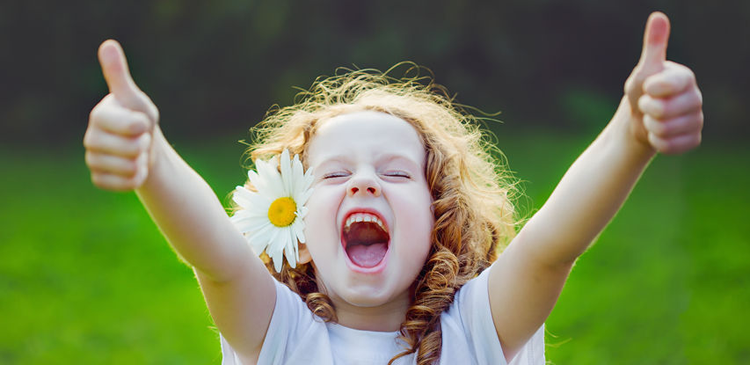 Since launching the Conversational Copywriting course I've received a ton of positive feedback.
I have a whole page devoted to the testimonials people have written.
But every now and again I get feedback of a whole different order.
This is when I hear about solid data on how the conversational approach has had a profound and measurable impact on someone's work or career.
That's what this page is about.
Each of these short case studies is written in the student's own words. I just added the titles.
Enjoy!
Cindy Reed made an extra $36,000 after learning the craft of conversational copywriting.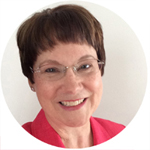 $36,000. That's the figure.
I made $36,000 the first year from the Conversational Copywriting course that I took with Nick Usborne…
I expected to learn how to write better, with better techniques. But I did not foresee the surprise impact the course would have on my business!
I incorporated what I learned into the proposals I was working on, while I was still taking the course with Nick.
The client I was pitching was business-to-business. And very technical. That client is still with me today.
They are in nutraceuticals…
What is that?
They're a leading contract manufacturer of ingredients used in vitamins, supplements, herbal remedies, and that sort of thing.
They have a lot of clinical studies, research, scientific papers with long technical words that are very… well… yuck.
Like other industries where traditional copywriting is used, it just gets so copy-heavy that nobody knows what's going on when they read it.
It's like tying a lead weight to the copy and throwing it to the bottom of the sea. Long wrap around sentences hooked together… with an endless chain of commas… that run on… and on… and on. Line… after… dreary… line…. Till they're finally put out of their misery. Punctuated with one long-awaited period.
OMG! Do I really have to write that way again?
That's when I ran into Nick's course on Conversational Copywriting:
"Welcome to the high-trust, high-engagement, zero-hype world of conversational copywriting. Conversational copywriting is a powerful way to make the sale, without resorting to the traditional playbook of direct sales copywriting. It relies instead on the natural persuasive power of everyday conversational language."
Copy I feel comfortable writing!
It was a no brainer for me.
Here's something else…
I've won awards for my work since taking the Conversational Copywriting course.
I won the top ten percent All Star Award, two years in a row, for getting great results for my clients' newsletter campaigns.
Open rates that are 131% above the industry average… not to mention 383% more click throughs.
And…
Remember that extra $36,000? There's more to that story.
Repeat business followed the second year with the renewal, ANOTHER $36,000.
And yes, I wrote conversational copy for all of the projects.
That's how I got $72,000 in two years from this course.
(Okay, it was more than $72,000 because it started with $18,000 worth of website copy!)
Writing more conversational made the difference. It's a better way for me to interact with clients. It engages prospects and makes the sale.
Cindy Reed
Sign up to get your FREE Guide to Conversational Copywriting PLUS 3 Instructional Videos…
John Makohen was able to break out and become a freelancer full time.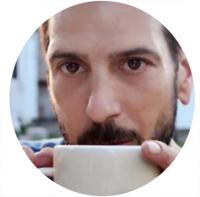 Before I took the Conversational Copywriting course, freelancing was my side job.
I was hungry to jump off the 9-5 wheel, but I was averaging about $8,000 a year working part-time.
For me to stop punching a clock, I needed to make 5 times that number.
I needed to take my business to the next level.
I knew I had to invest in myself, so I could offer more services and find better writing gigs.
While I was looking around, a new training in Conversational Copywriting was launched. The movement to write more conversationally was just starting to take hold.
I didn't think twice about taking the course.
I had taken several of Nick's courses in the past. Nick's style of copywriting appealed to me. His emails, sales pages, and web pages never made me feel pressured to buy. I wanted to learn how to create this same feeling with my copy.
Nick's approach to training is different, too.
He doesn't just sell you a training and disappear. No way. Nick is invested in your success. If you study, apply yourself, and ask questions you can't lose.
Conversational Copywriting paid off.  In a little under 18 months, I punched out of the 9-5 for good.
I applied what I learned in the course to my warm email prospecting, web pages and social media marketing. I established meaningful relationships with prospects and started landing more gigs.
Within a year from finishing Conversational Copywriting I signed two contracts $3,500.00/month for 6 months.
BTW: These clients have since re-contracted at $4,500.00/month.
My training Conversational Copywriting has had a huge impact on my life. I bet it could do the same for you!
John Makohen
Sign up to get your FREE Guide to Conversational Copywriting PLUS 3 Instructional Videos…
Tom Ellerbe A/B tested conversational copywriting, and found it delivered 2x the results.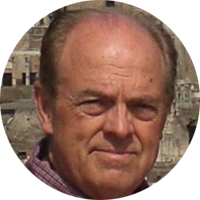 I recently completed the Conversational Copywriting Course.
For many years I have used traditional direct sales copywriting. I work with website design, email and internet marketing.
A short time ago I completed an open-rate test….traditional sales copy vs conversational copywriting.
An opt-in landing page was created with an offer for a free report. The product was a ClickBank training program for Bitcoin, Blockchains & Cryptocurrency. Op-ins were sent an email with link to download PDF free report.
The A/B split test…
Version A – I testing traditional direct sales copy…. optimized for mobile friendly.
Version B – For this version I used conversational copywriting techniques.…common natural everyday language, open, transparent, non pushy, friendly copy.
I also made sure the copy was mobile device friendly. Font, text size & spacing were optimized for smartphone clarity and brevity.
The result?
The conversational copywriting approach produced over TWO times higher open rates than traditional direct sales type copywriting.
People want information quick, to the point and in a unique, non-pushy, friendly way.
Over 50% of click/responses were from mobile phone users. Conversational Copywriting is perfect for mobile device users.
The number of mobile users on the internet is expected to rise as time goes on. In 2018 there were 1.56 billion smartphones sold worldwide.
Conversational Copywriting is a no-brainer. It works, it is natural….it is what the market is demanding.
Those who adapt these new concepts will continue to grow their business, and those that do not will be left in the dust.
Tom Ellerbe
---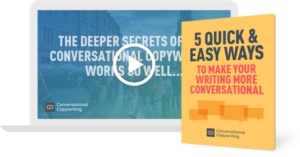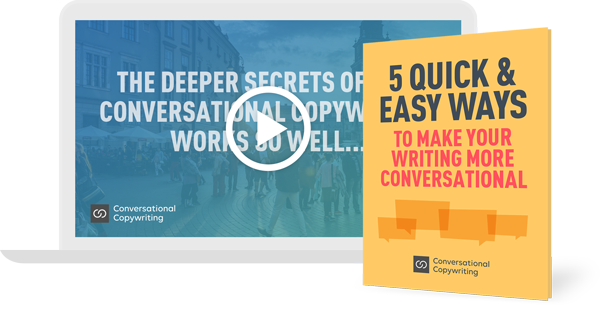 If you'd like to achieve results like these, take the next step… Sign up to get your FREE Guide to Conversational Copywriting PLUS 3 Instructional Videos…