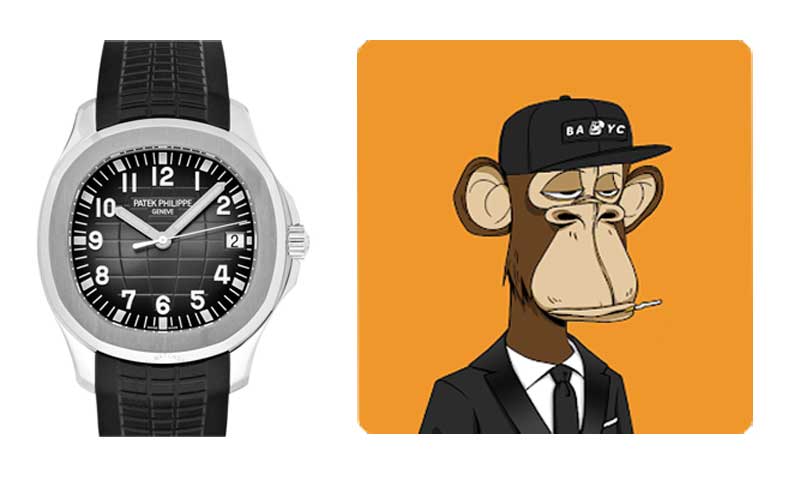 On the left is a Patek Philippe Aquanaut. This is a beautiful, high-end mechanical watch. You can pick one up for about $60,000. More or less.
On your right is Bored Ape #4108. Last time this Ape changed hands, the buyer paid about the same… $60,000.
Bored Ape #4108 is an NFT… a Non-Fungible Token, or unique digital asset.
If you have no idea what NFTs are, or have never heard of Cryptokitties, Cryptopunks, Art Blocks, or the Bored Ape Yacht Club, here is some reading for you.
Anyway…