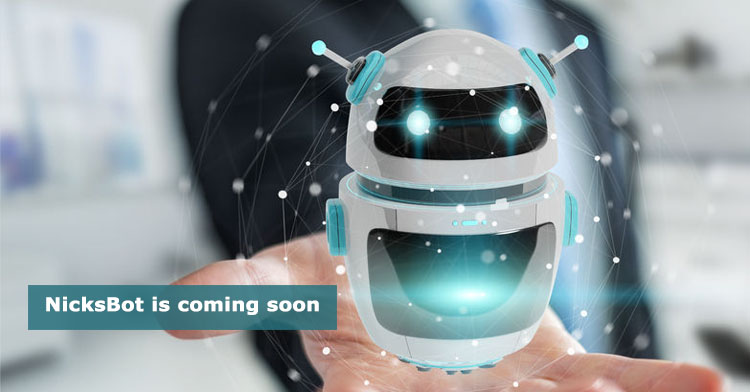 Yes, I really am working on the creation of my own chatbot.
And it's a fascinating process.
Chatbots are driven by AI, or Machine Learning.
But this doesn't mean a chatbot thinks like a human. It doesn't. It doesn't make up stuff on the fly either.
As the creator of the chatbot you have to anticipate and set up a whole bunch of possible interactions and "if/then" decision trees.
For example, imagine you're trying to buy some hiking boots on a wilderness sports website.
If you can't find what you want, maybe you'll open a chat session. (And you'll probably think you're dealing with a real person.)
Let's say you type in, "I want to find some hiking boots".
The chatbot will then see that if someone inputs the phrase "hiking boots", the first response should be, "No problem… are these hiking boots for a man or a woman?"
And so on. You make a list of questions you think your prospects might ask, and then create a decision tree of responses.
This doesn't mean your bot is dumb. Far from it.
Smart bots also make use of NLP – Natural Language Processing. Among other things, this enables them to understand how you're feeling.
If the bot discerns that you're getting upset, it might respond with, "Ouch, I don't seem to be doing a very good job here. Sorry about that. Would you like to talk to my supervisor?"
The point being, chatbots know how you feel, have the facts at their fingertips, and are now able to do a better job than most humans when it comes to real-time customer service.
Consider the things chatbots are REALLY good at…
As humans we think there is something unique about our ability to communicate with others. We think our very "humanness" means we'll always be better than computers at holding conversations.
I don't believe that.
One reason I don't believe it is because humans can be extraordinarily bad at holding conversations. But also because computers are becoming better and better at it.
Chatbots are perfect listeners.
When you're creating interactions driven by an if/then process, everything the chatbot says is in response to the visitor's own question or comment.
In other words – unlike humans – chatbots always listen before they respond.
And being computers, their attention never wavers.
They don't become distracted by their Twitter feed or start thinking about what they're having for dinner that evening.
Chatbots can figure out what you're feeling.
That's pretty amazing.
But what's more amazing is that for all our "humanness", people often do a terrible job of figuring out what people are feeling… particularly over a medium like live chat.
Some of us just aren't that empathetic. Others may know what someone else is feeling, but just not care very much.
Chatbots don't have those problems, or barriers to empathy.
Chatbots don't lose their cool.
Customer service people can have bad days. Or react badly to a particular customer or situation.
And as soon as the customer gets even the slightest hint that the customer service agent is getting a bit ticked off, it's game over.
Chatbots don't get emotional. They're always listening and responding in an appropriate way.
But here's the MAIN reason I'm building my own chatbot…
You might wonder why I would even bother to create a chatbot for a site like Conversational Copywriting.
Well, it might raise my conversion rate percentage by a few points if I can answer people's questions on the fly, before they leave the sales page.
But that's not the main reason I'm doing this.
I'm doing this because it's forcing me to think really, really hard about the questions people might want answered before enrolling in my course.
Remember, for the chatbot to do its thing, I need to help it recognize the questions being asked. That means I have to truly understand what my potential customers want and are looking for.
I need to know the questions they're most likely to ask.
I need to be familiar with the language they use.
Also, because I'm the one who is going to write the answers for my chatbot to use, I have to write these answers in a very conversational tone.
Yes, I'm being trained too…
As I train my chatbot, I'm training myself too.
I'm training myself to be a better listener, and to anticipate all the questions that might come up.
And I'm training myself to write all those questions and answers in a conversational manner.
This is still a work in progress for me. And I'm at a stage where I'm just scratching the surface of what chatbots are capable of.
But I'm enjoying the journey.
And as soon as I let NicksBot out into the wild, I'll let you know!
Conversational Copywriting is the future of selling online. You can build your expertise now, or try catching up later. Find out about the course here…