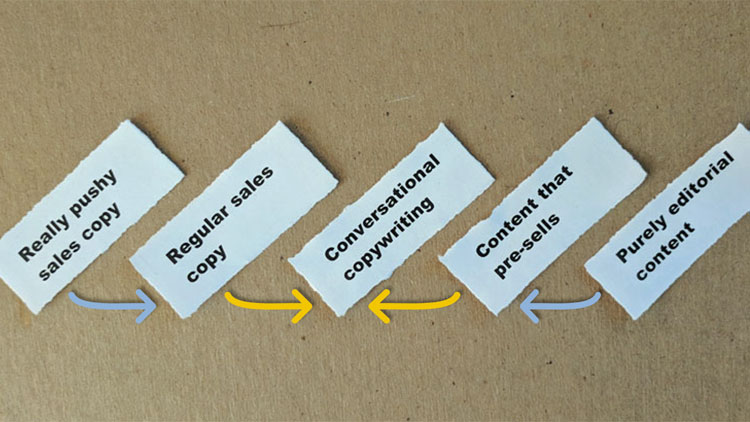 A few people have asked me whether conversational copywriting is simply a different name for web content.
That's a reasonable question.
The short answer is no. But with a few shades of yes.
Take a look at the labels in the image above and we'll figure out exactly how and why conversational copywriting sits where it does – right in the middle, between sales copywriting and editorial content.
Step by step…