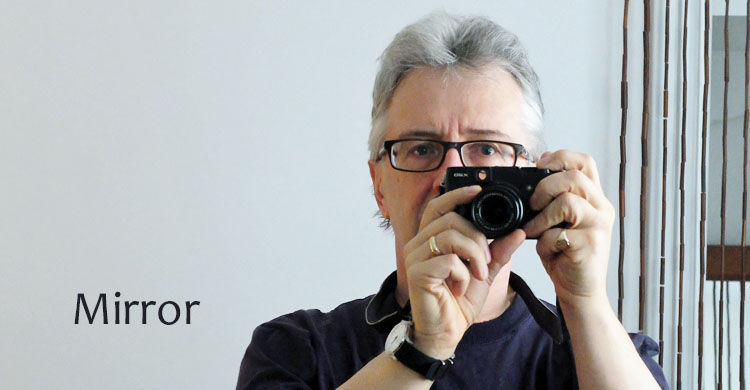 A while back I was chatting with someone on the Conversational Copywriting Facebook group page.
At one point she wrote, "Good, thank you. I really do need more help with headline writing".
She's hoping I'll create another lecture for the course, focused just on writing headlines. I probably will.
But let's imagine instead that I decide to create a new course on writing headlines, and I want to sell the course to her.
What should my headline be?
How should I write a powerful and compelling headline that will make her feel she can trust both me and the course I'm creating?
I would probably write a headline like this:
It looks like you need more help with headline writing.
I'm simply repeating what she said.
This is called mirroring.
And mirroring has a powerful effect on people.
It makes them feel safe and comfortable.
As humans we are scared by the unknown. But we feel safe with the familiar. Psychologists have known about this for a long time.
As has the FBI.
I'm currently reading Never Split the Difference, a book by former FBI hostage negotiator, Chris Voss. He refers to mirroring as the closest you can get to a Jedi mind trick as a hostage negotiator.
When negotiating – having a difficult conversation – it helps to mirror the hostage-taker. It makes him feel a little safer. Makes him feel you empathize.
Chris Voss also references a study by psychologist Richard Wiseman, who set up two scenarios with waiters in a restaurant. One group of waiters lavished praise on their customers and their meal choices. The second group simply mirrored their customers by repeating their orders back to them.
The tips received by the second group were 70 percent higher than those who used flattery and positive reinforcement.
Think about that for a moment.
A Jedi mind trick indeed.
A different headline for every reader?
If you're talking to a hostage-taker, a customer in a restaurant, or one prospect for your product or service, you can mirror the language and concerns of that individual.
But how is that possible if your ad, email or webpage is going to be read by thousands of different people?
That question takes us back to my previous post about listening to your audience.
Use the 4 approaches I described to figure out the language and priorities of your audience. Become a curator. Create a collection of what your prospects and customers say and write.
Then figure out the 4 or 5 things your audience is concerned about or looking for the most. And get a feel for the language they use.
Now you're ready to mirror those concerns and priorities.
Choose one thing to mirror in the headline, another as a subhead or section header. And so on. Simply weave your audience's concerns into your copy. Mirror them, using the language they like to use themselves.
This means putting aside your vanities as a copywriter.
As copywriters we like to pride ourselves on the headlines we write.
Doesn't matter if those headlines are for a print ad, a billboard, a website homepage, a sales page… or even in an email.
In a sense, this is where we showcase our skills. A headline is like a beautiful store window… it shows off the best of what we can offer.
As a result, we put a lot of effort into the headlines we write. We want to be clever, creative and original.
Well, unless you want 70% fewer "tips", you may want to put aside that particular vanity.
Your clever headline is less likely to engage and reassure your readers than a headline that simply mirrors their existing feelings and priorities.
And yes, this is all about conversations.
Mirroring can take place only within the context of a conversation. Some back and forth.
First, you need to listen. You can't mirror without first listening to your audience. Get into conversational mode… listening, mirroring and listening again.
Mirroring lies at the heart of the conversational copywriting approach.
NOTE: If you'd like to add the craft of conversational copywriting to your online writer's toolbox, find out about the Conversational Copywriting course here…