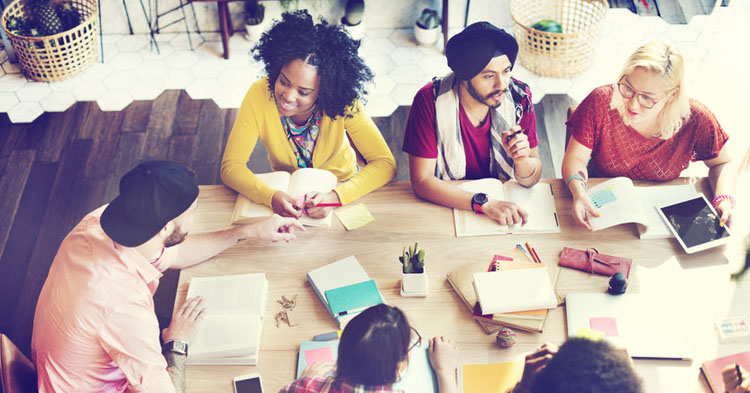 The focus of most of my posts is on writing sales copy that is less pushy and adversarial… and more open and conversational.
In this post I'm going to focus not on sales copy, but on web content.
Because content can go either way as well.
Content can be flat editorial that is broadcast AT an audience of passive readers.
Or content can be more engaging and conversational in its approach and tone.
If you want your own content to be more inclusive, engaging and conversational, here are 4 things you might want to think about.
#1 – Be inclusive from the outset by asking open-ended questions
This is a simple device, well-known to copywriters and content writers alike.
I use it myself. Check out the headline on this post:
Can conversational copywriting drive as many sales as direct response copywriting?
And here's an example from my "side-hustle" website about gourmet coffee:
The plastic taste in new coffee makers – Just a bad taste, or toxic too?
Writers and publishers often overlook the power of using open-ended questions to engage their readers.
That's a pity. Because when you use a question in your headline or within your opening paragraph, you're pretty much forcing the reader to pause and think about the question.
It's easy to read a statement and just skim over it, without giving it much thought. But a question really does make us pause and engage.
#2 – Use natural and conversational language throughout
The "content factory" mindset is still alive and kicking. Publishers and businesses want to get as much content out of the door as they can.
As a result, a lot of content feels like it was created with a template.
Like writing by numbers.
Or maybe the writer was just underpaid and bored.
Whatever the reason, too much content feels devoid of passion or emotion. It lacks the human touch.
There are a few different issues to address here. But one of them is to make sure you allow you "inner human" to shine through.
Write as if you were talking to your reader. Use everyday, conversational language.
Be natural.
#3 – Use more images and video
Writers are tempted to think it's all about the words, all of the time.
I'm a huge advocate for the written word myself.
But I'm also a visual communicator, and love the fact that the web is a multimedia environment.
So while I focus most of my attention on the written word, I also recognize that images and short videos have an important role to play.
A good photo can be a powerful way to grab hold of people's attention.
A video can engage your audience at a deeper level and keep them on the page for longer.
And with video, of course, you can address the viewer directly, in conversational language. It's a way to engage with many people, but make it feel like you're connecting with them one-on-one.
#4 – Invite comments and questions wherever you can
Many publishers and business people still hold fast to the old idea of being the "boss" of the communication.
They just communicate AT their readers and they're done.
That's a pity, because it ignores the interactive nature of the web.
Remember… when you're writing a blog post, you can invite comments from your readers. Same thing when you upload a video or post to social media.
And don't just leave the comment box sitting there, unannounced.
You should actively ask your readers to share their thoughts.
Invite them to contribute, and to participate.
Then listen to what they say, and maybe use that feedback to inspire your next blog post or video.
In other words, get into conversation with your audience.
Which reminds me…
I've listed 4 ways to get more conversational with your readers.
What have I missed?
If you know of other ways to make web content more engaging and conversational, please share your ideas as a comment below.
Who knows… your thoughts might inspire my next blog post.